The interior design reflects the personality of the occupants of the space. To inspire you, here are 30 ideas for decorating your interior.
Interior decoration: an art for itself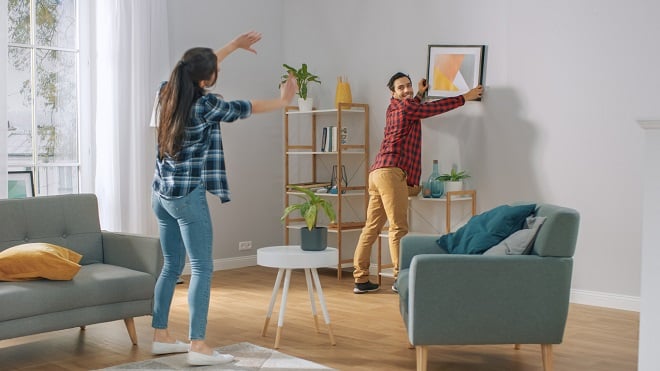 Couple decorating the house Credits: gorodenkoff
See also
When you first enter a home, interior design is the first thing that comes to mind. You should know that through interior design it is possibleknow a lot about a person. For the aforementioned person, decoration is a means forexpress your personalityfrom show what he likes and which excites heror even they show some of his character traits. For example, the interior decoration of a calm and restrained person tends more towards Scandinavian style, timeless classics or minimalism. On the other hand, an extroverted person mostly opts for bright colored walls and furniture with original and atypical shapes. Anywaydecorating one's home is a reflection of who is inside.
This is precisely why it is necessary to attach great importance to interior decoration. We often focus on one room: the living room. This is understandable given the fact that the living room is the first contact of an outsider with the house. However, for successful decoration, every room in the house must be properly decorated. By adopting, you can very well decide on the general harmony of the home decoration unique style. You can also vary the pleasures with different styles for each room. It is important to respect the balancekey word in decoration.
Here are some ideas for decorating your home, divided into 3 categories:
Decorating ideas living room ;
Decorating ideas bedroom ;
Decorating ideas the kitchen.
10 ideas for decorating the living room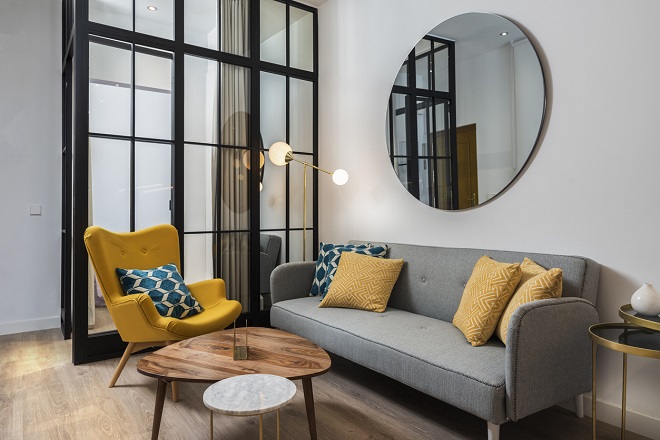 Scandinavian living room Credit: JFReplica
The living room is the main room of the house. Since it is a living room, its decoration must be elaborate, and its arrangement must be carried out intelligently.
wooden furniture from pallets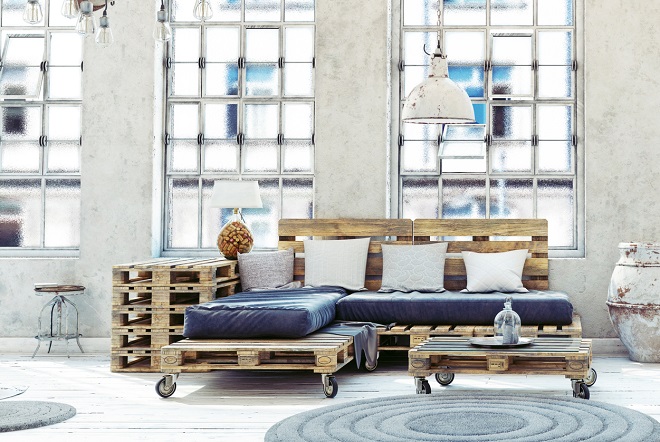 Living room in pallets Credits: vicnt
Idea a furniture in wooden pallets is to dig. Indeed, wood brings a rustic, natural and warm side. In addition, pallet furniture is cheaper than classic furniture and is currently very popular.
Rest room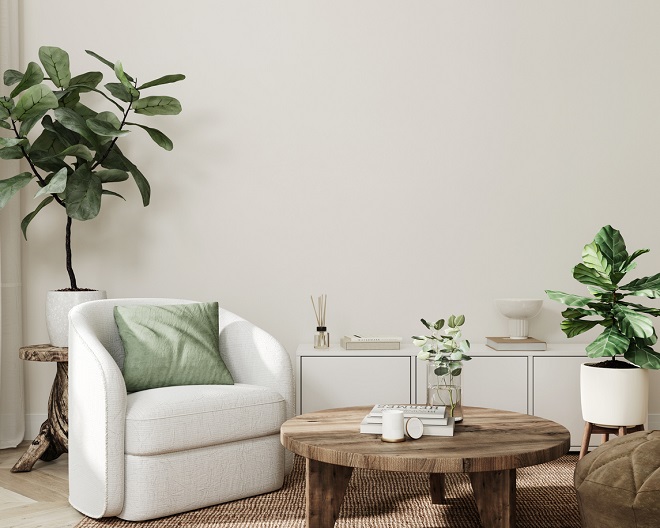 Bright living room with armchair Credits: JZhuk
Instead of placing a sofa in the living room, it is possibleplace only armchairs. Arrange four armchairs around a small coffee table for an elegant style.
Glass coffee table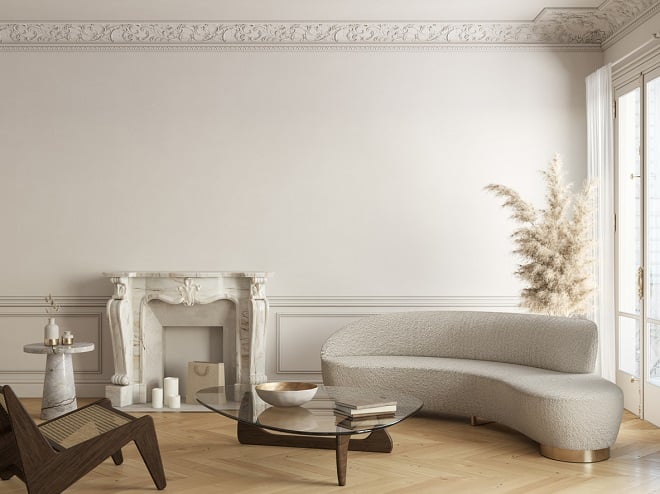 Living room with glass coffee table Credit: YKvision
The glass coffee table is very trendy. It is modern and perfect for decorating a living room with any style of decoration.
Sofa with antique effect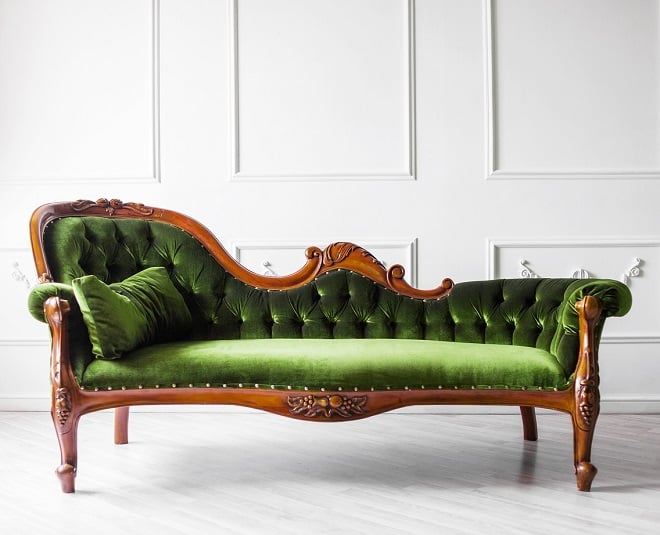 Vintage Sofa Credit: Poike
For lovers of retro style, inserting a vintage couch into the living room is an interesting idea. This piece of furniture automatically adds character and originality to the room.
A mixture of materials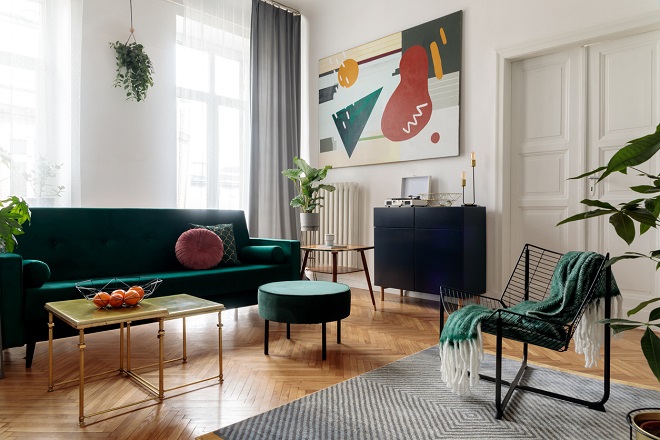 Living room in wood and metal Credits: FollowTheFlow
For a modern living room, nothing better than mixture of materials. Wood, metal, PVC, the choice is wide. Just don't forget pay attention to the balance. If one material is to dominate, make sure that the others do not burden the overall decor.
A large solid wood table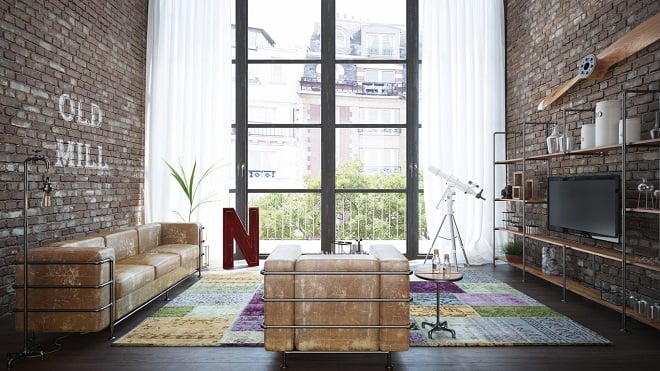 Industrial loft living room Credit: Jovy86
The a large solid wood table it directly relates to the concept of conviviality. In addition, a large wooden table is easy to adapt, regardless of the general atmosphere of the living room.
Walls of different colors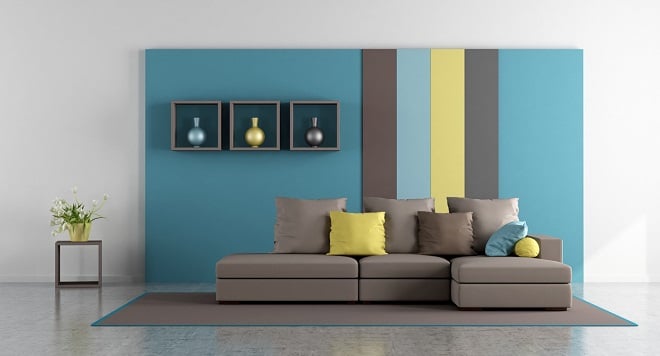 Multicolored living room Credit: archideaphoto
Challenge them walls of different colors. Colored walls are trendy and ideal for all types of homes (house, apartment, attic). However, be careful not to overdo it. Mixing three colors in the living room is more than enough.
Living room in industrial style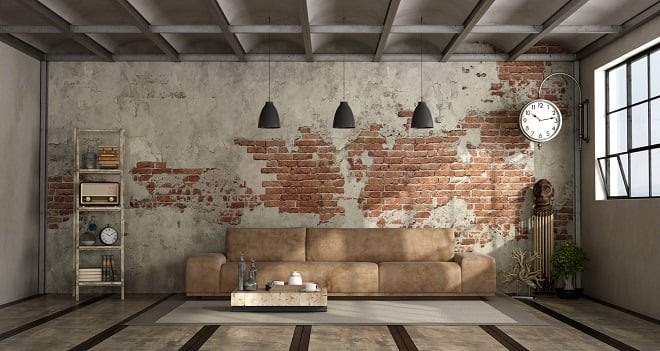 Industrial style living room Credit: archideaphoto
The industrial decor is gaining popularity. It is based on a mixture of two materials very popular in interior design: wood and black metal.
Designer living room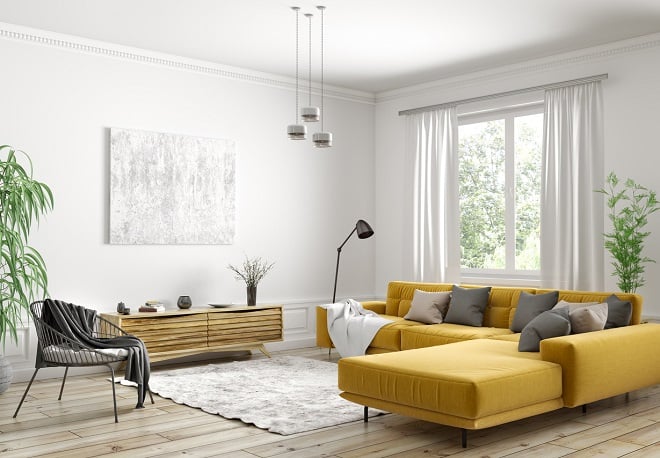 Living Room Design Credit: Scovad
the designer furniture is strong purified. It is characterized by the use of materials of different textures and clean, uniform geometric lines. It is perfect for a sober and refined living room.
Scandinavian living room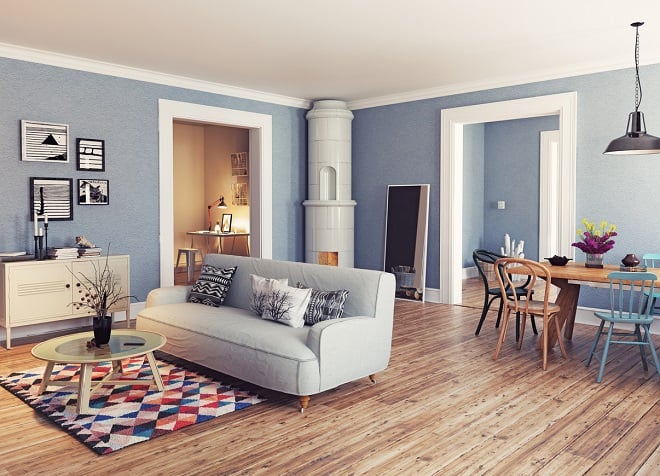 Scandinavian living room Credit: Vicnt
A Scandinavian is a a timeless classic. For more originality, opt for furniture in bright colors. It brings life and fits more into the Scandinavian atmosphere.
10 decorative ideas for the bedroom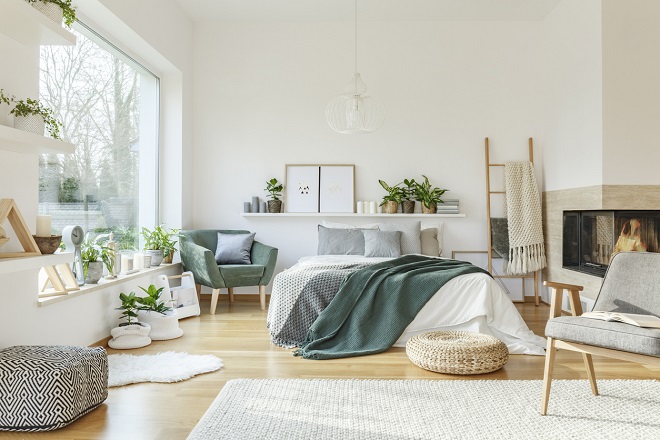 Modern bedroom Credit: KatarzynaBialasiewicz
Unlike the living room, the bedroom is a personal space, where only household members have access. The important thing about this piece is therefore comfort of these. It is important that the occupants of the room feel the best there. For this, it is necessary to take time and carefully choose the general style, as well as the layout of the bedroom.
Wooden headboard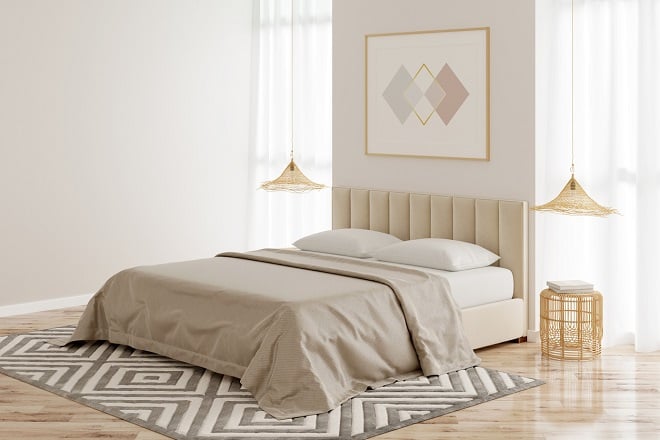 Bed with wooden headboard Credit: Gamespirit
Wood has an advantage because it is a very versatile material. It can be used to make any piece of furniture or decoration. The wooden headboard brings warmth into the room. In addition, it can be personalized according to taste. The choice of wood is also important. Choose the right type so that the headboard matches the general atmosphere of the room.
harvest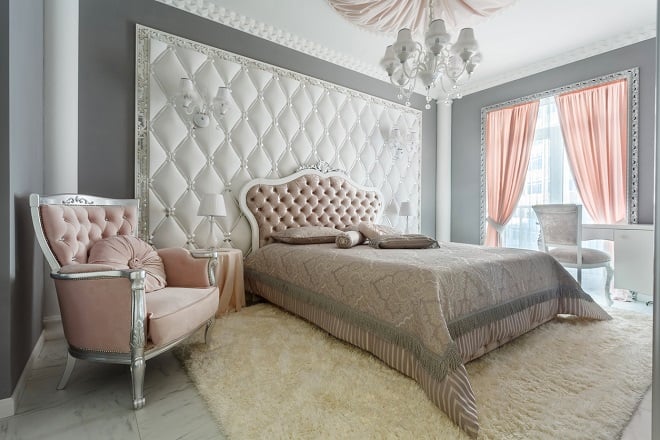 Retro bedroom Credits: Miroha141
the harvest is also invited to our rooms. In order to emphasize this style, opt for the dominance of heavy materials (velvet, satin, etc.), and rather dark and matte colors (burgundy, midnight blue, etc.). This applies to bedding and curtains for the bedroom. The question of accessorizing, choose decorative elements that remind of past decades.
smart bedroom design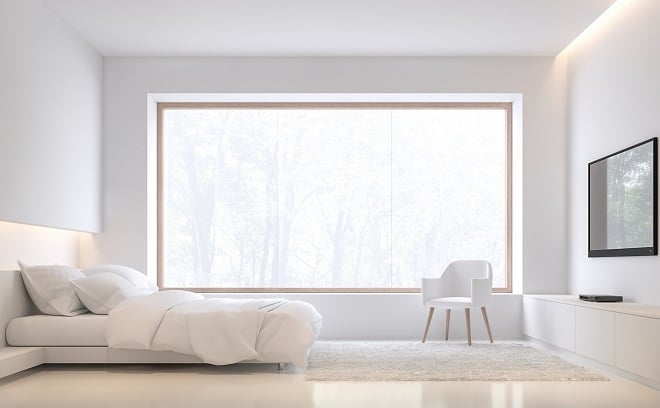 Minimalist Bedroom Credit: runna10
The layout of the rooms should be such that it exists enough space for free movement. Tips for a well-decorated bedroom:
A bed that is not leaning against the corner of the wall;
Built-in furniture;
A minimum of decorative items.
Bohemian inspired bedroom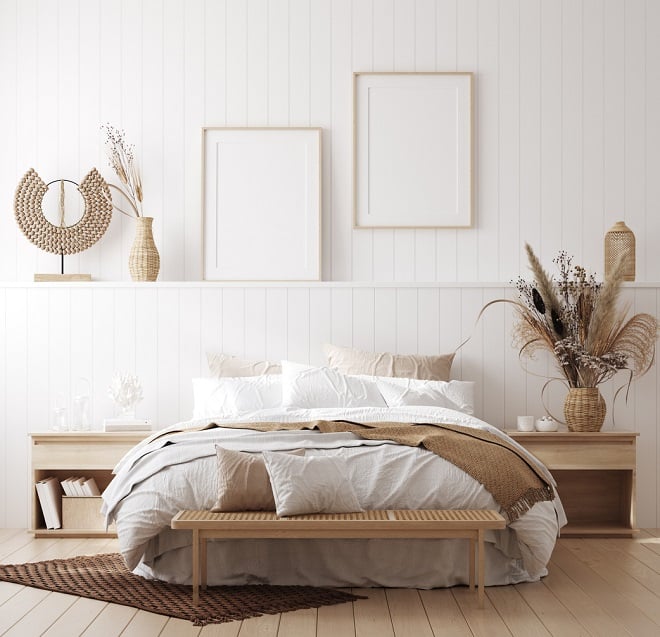 Bohemian bedroom Credit: Artjafara
The bedroom bohemian is the very translation of simplicity. As for colors, opt for beige tones. In order to emphasize the bohemian decor of the bedroom, you can decorate it with dry plants placed here and there, as well as with light, soft-colored bedding.
Cozy bedroom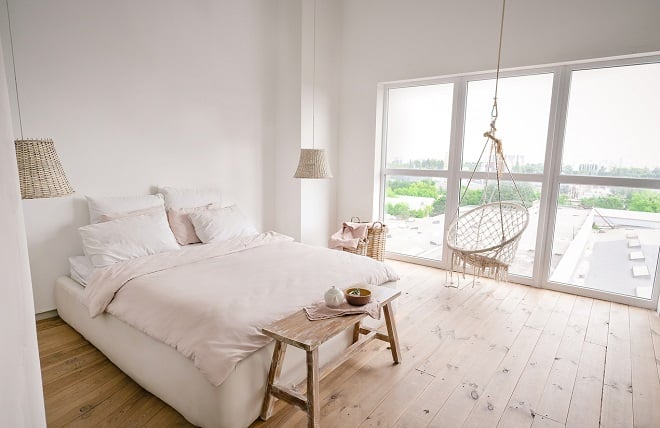 Bedroom with hanging chair Credits: Lipik1
For cozy bedroom, it is necessary to think about accessories. A rocking chair by the window, for example, is a good idea. Opt for plain, simple furniture and prioritize comfort while keeping an eye on aesthetics.
Pink room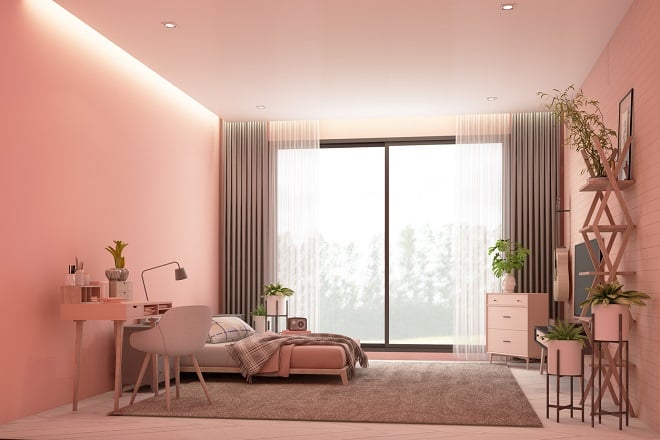 Pink Scandinavian Bedroom Credit: Phiwath Jittamas
Pink for the bedroom is the color of your choice. However, for more modernity, opt for pink with soft, pastel or powder tones. Avoid candy pink, too aggressive for the eyes.
Create a wardrobe in your bedroom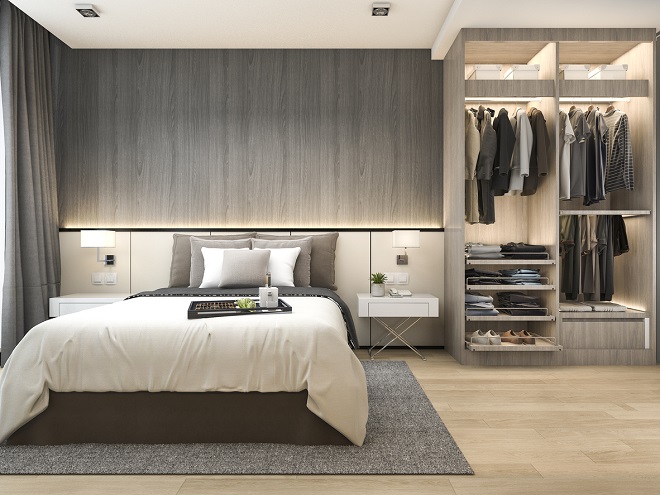 Bedroom with wardrobe Credits: dit26978
the dressing room it is very practical for the bedroom. In order not to take up too much space, you can choose a wardrobe built into the wall. This way, your living space is preserved.
Canopy bed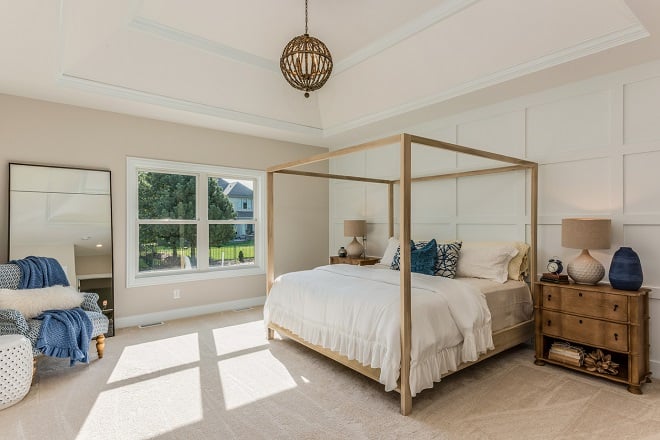 Bedroom with four poster bed Credit: PC photo
From canopy bed radiates a certain form of elegance. Use a thin powder-colored veil to emphasize the romantic effect of the four-poster bed.
Create your own bathroom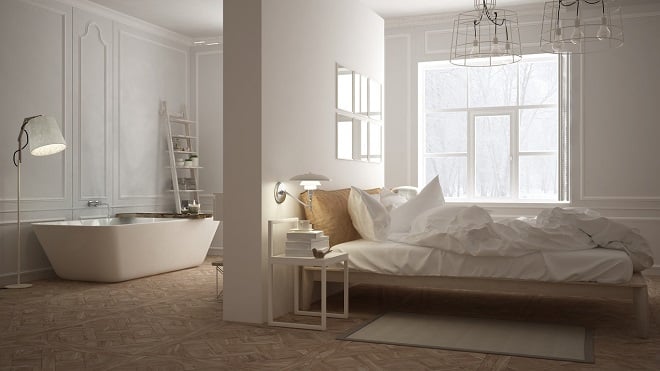 Bedroom with bathroom Credit: EloisaConti
The bathroom in the bedroom provides optimal comfort. You should know that a bathroom in the bedroom increases the value of your home in general.
Wallpaper for the walls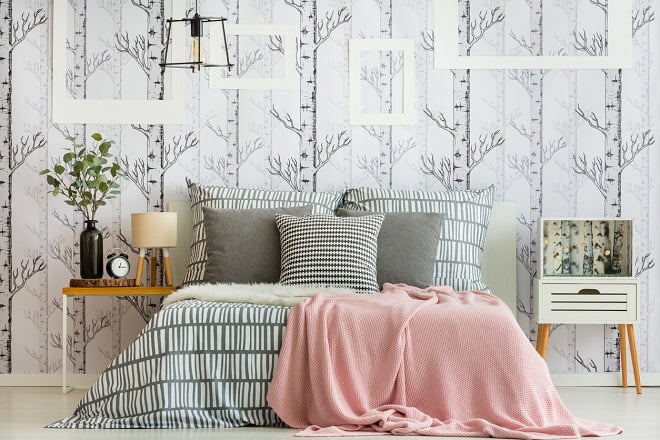 Bedroom with patterned wallpaper Credit: KatarzynaBialasiewicz
Are you moody about your walls? Don't decide on a color, but on wallpaper. It can be plain or with a pattern. The advantage of wallpaper is that it can be easily removed and replaced with another one as often as you like.
10 decorative ideas for the kitchen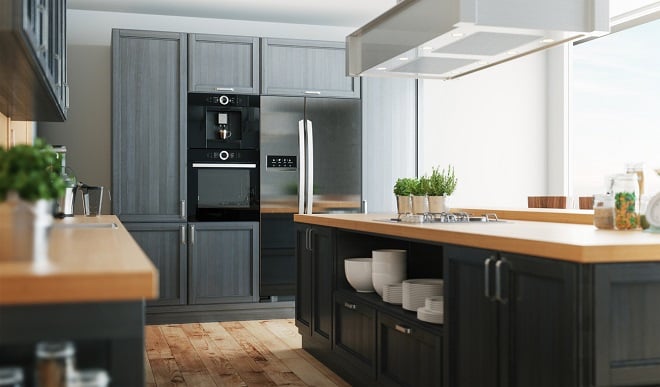 Modern kitchen Credits: AlessandroPhoto
The the kitchen is a living room. It is often forgotten, but it is advisable not to neglect its decoration.
Wood and white kitchen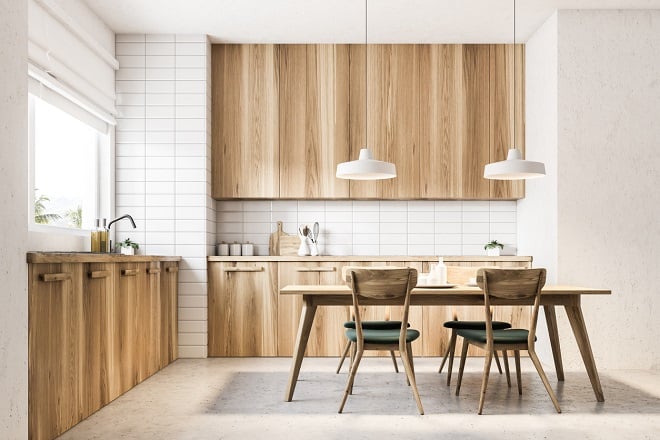 Wood and white kitchen Credits: ismagilov
the a mixture of wood and white paint brings a lot of chic, perfect for a modern kitchen.
Minimalist kitchen
Minimalist Scandinavian Kitchen Credit: ArchiViz
For this type of decoration, everything isdo as little as possible. Get straight to the point and avoid placing too many decorative elements.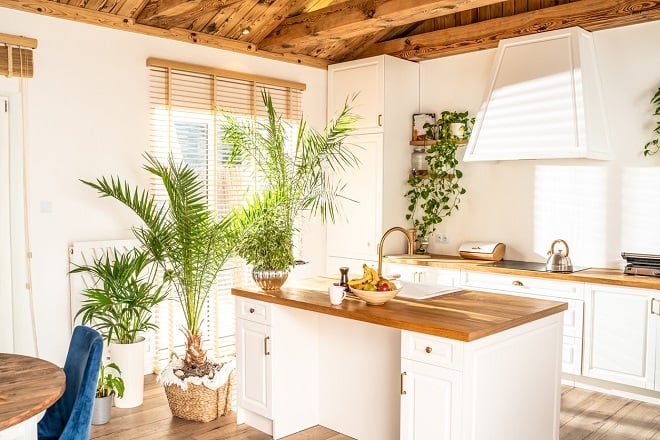 Kitchen with various green plants Credit: NeonShot
A green wall, hanging plants, wooden furniture, natural fiber accessories… So many perfect elements for they bring the exotic in this room.
White marble island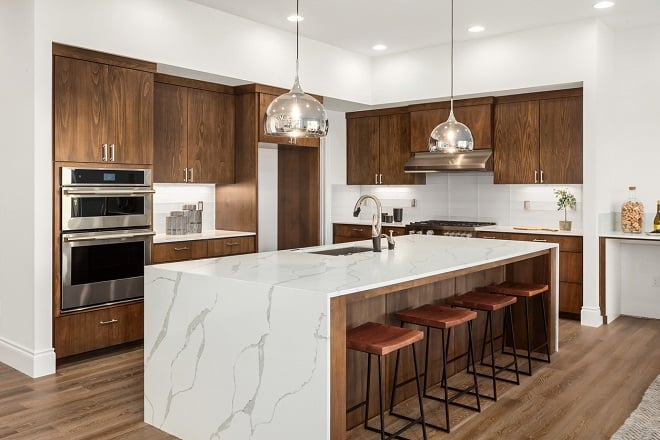 Kitchen with white marble island Credit: hikesterson
the marble brings a lotelegance and from chic. The white marble central island is a real added value for contemporary decor.
Designer kitchen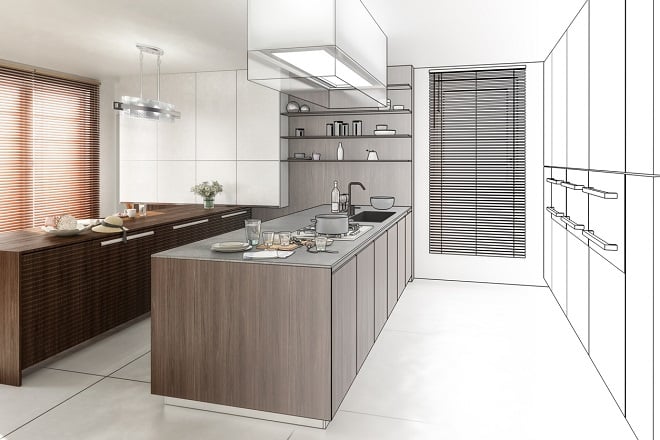 Contemporary cuisine Credits: Marc_Osborne
The designer kitchen it is fully equipped, perfectly functional, and above all pleasant to look at. Opt for a light, monochromatic kitchen to highlight the equipment.
Light management to create the illusion of space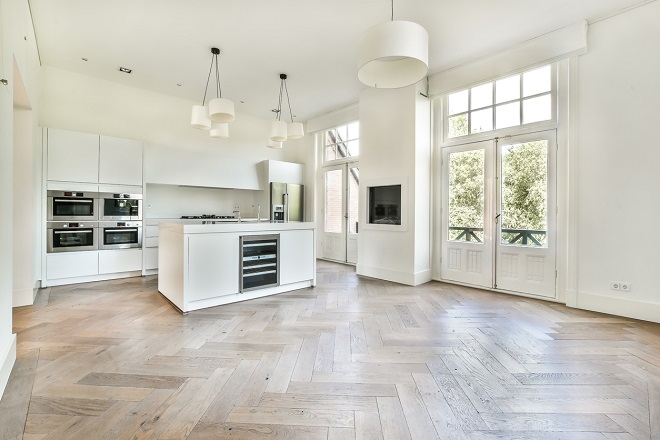 Bright kitchen Credit: Woning Media
Paint the walls white bring more light in the kitchen. Visually, the space will look bigger.
Country-chic style
Rustic kitchen Credits: vicnt
It characterizes him large wooden beams on the ceilingas well as furniture harvest and rustic.
Bar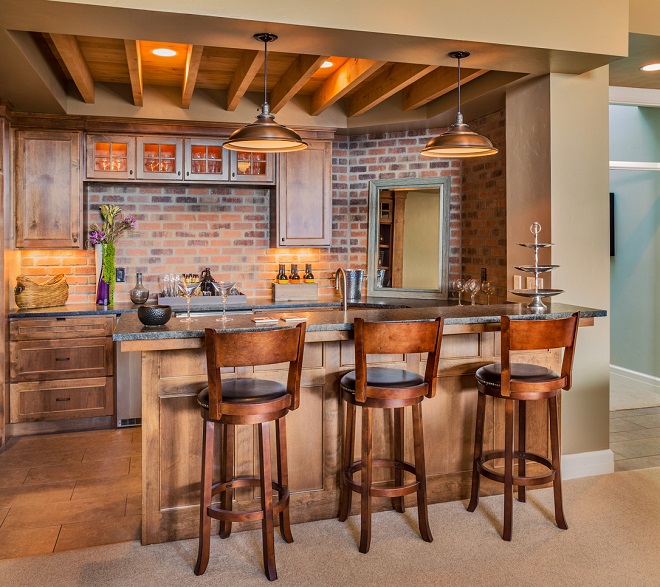 Kitchen with bar Credit: hikesterson
It can be used for eating or drinking, it's up to you. However, please note that bar adds additional living space.
Polished concrete floor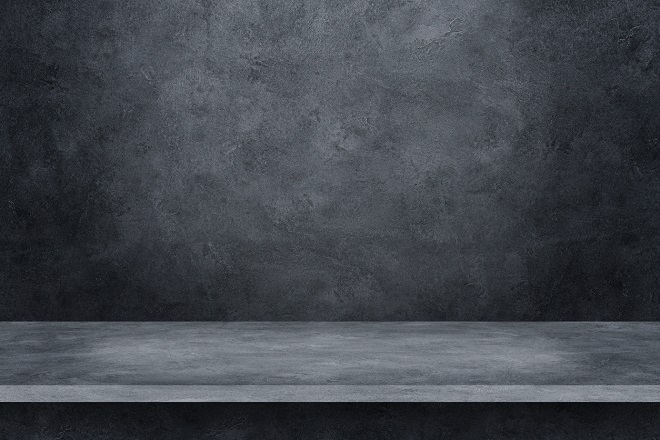 Wax concrete coating Credits: JoyTasa
the wax concrete is clean, resistant to moisture and very easy to maintain.
monochrome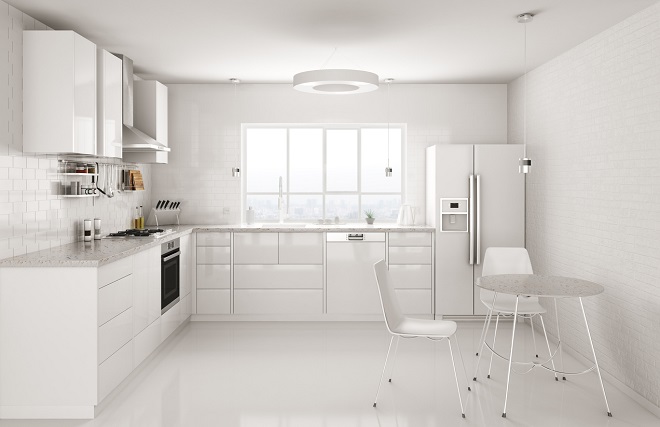 Modern white kitchen Credit: Scovad
Enter modernity just by choosingone color for the walls, floor, worktop and all kitchen equipment. You can create contrast with small additions of color, but be careful to keep monochromatic dominance.