It blends, crackles, sparkles on all sides. It's a classic Wednesday afternoon in Clichy (Hauts-de-Seine): about thirty turned into a plumbing practice welding steel pipes. "Right away they're in concrete and sparks, it's time to party! », rejoices Marie Blaise, 28, director and co-founder of the very young Gustave school, whose fourth grade has started training in water heating, "training camp" [camp d'entraînement] three intensive months, before going on a twelve-month work and study program.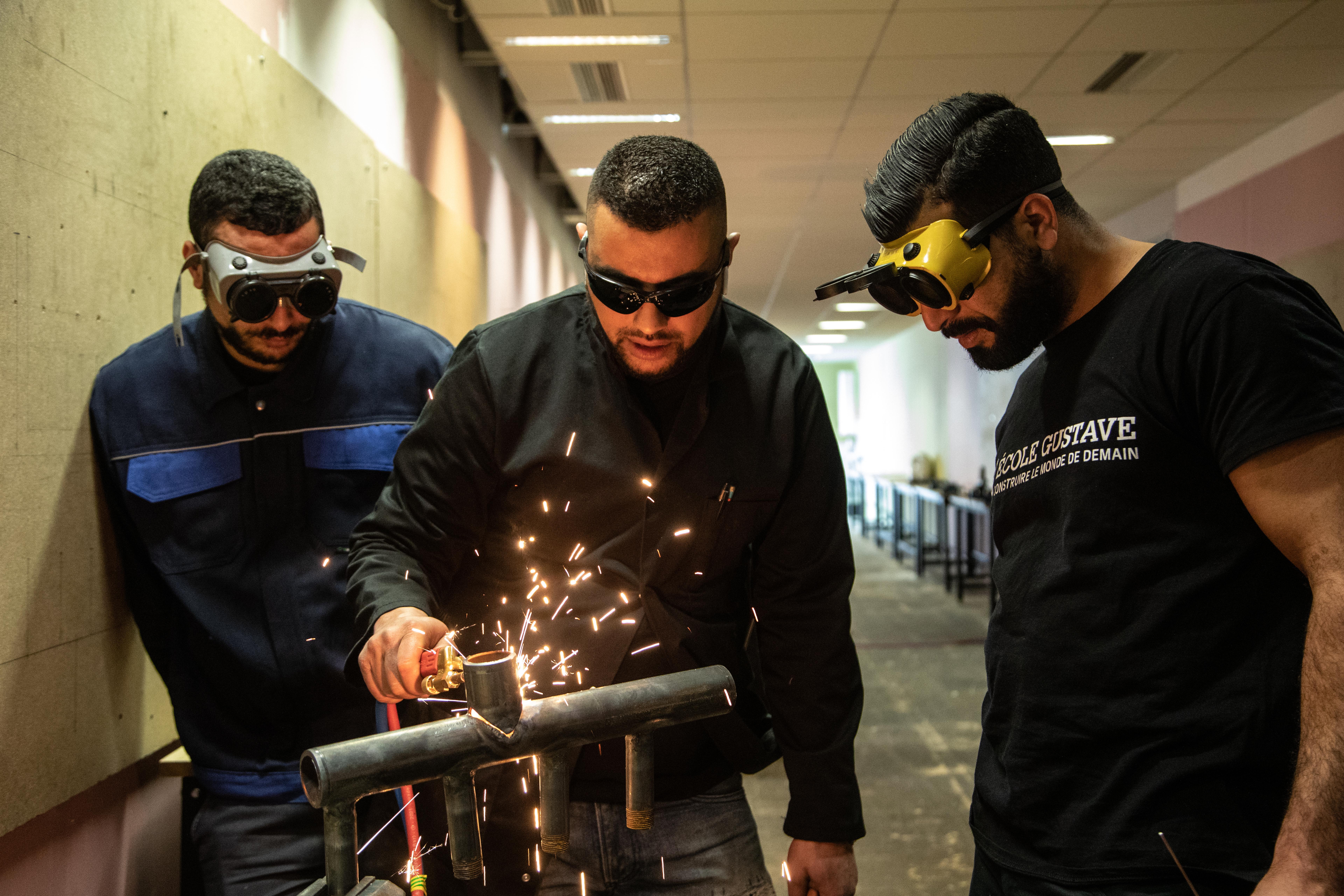 In a universe comparable to that of start-ups, Gustave – a nod to the great builder Eiffel – strives to achieve "sexy" a sector that is often vilified: the construction industry sector. The school, born from the social and solidarity economy, wants to give everyone, without the requirement of a diploma, "a chance to access amazing jobs in a growing sector".
In 2022, Pôle emploi will have almost 235,000 offers for builders and construction workers. For 75% of these jobs, employers will encounter difficulties in hiring. Bricklayers, plumbers, heating engineers, electricians, roofers and carpenters represent the five most sought-after trades in the industry.
Encourage vocations
"The issue of attractiveness is repeated, we have been dealing with it for years. We always need manpower. Even in times of crisis, there is work. Under construction, it's an open bar," confirms the representative of the French Construction Federation (FFB), which brings together the largest companies such as Bouygues or Eiffage, but also structures with a few employees. The awareness campaign, which is aired specifically on TikTok and Instagram, is trying to attract new profiles: "It's hard to imagine life without a building… but it's easy to imagine a career in the construction industry", to vote.
According to the Construction Trades Observatory, 71% of the 320,000 people hired in 2020 had never worked in construction or public works before, and 21% were under the age of 25. " The eternal challenge is to find qualified, profitable staff who have degrees and professional experience." argues the representative of the FFB in question.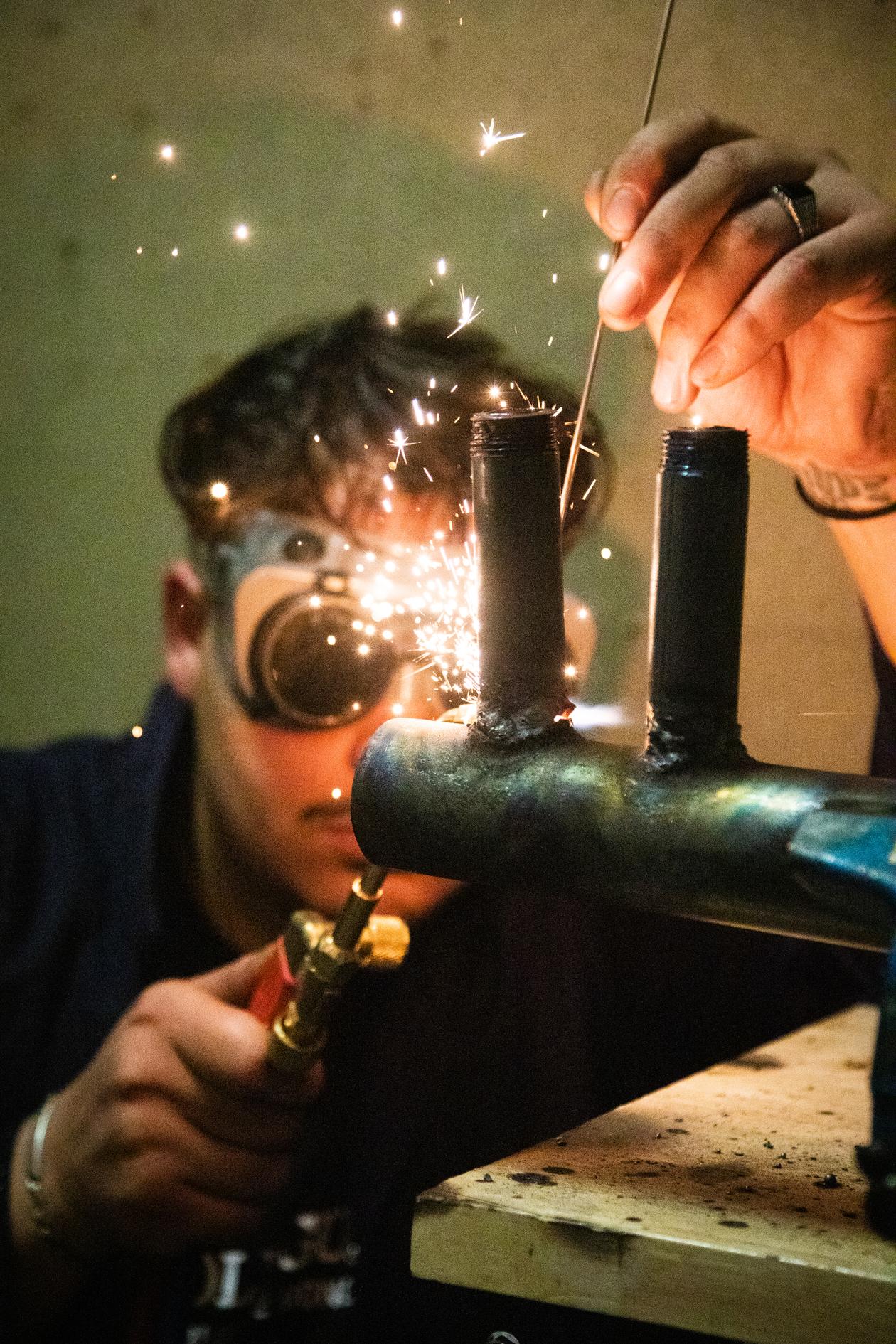 Hence the idea of ​​encouraging vocations. At the Gustave school, camped on the first floor of an ultramodern building overlooking the Seine, the noise of machinery detonates behind a disinfected facade. "We wanted to settle in a nice place, not in the middle of an ugly industrial zone, details of Marie Blaise. It is also what renews the image of the building. »
You have 75.93% of this article to read. The following is for subscribers only.